Nurses: True American Heroes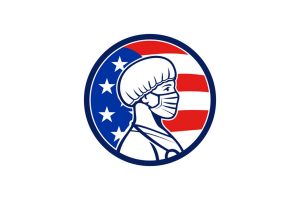 Dear New Jersey Nurses,
This weekend, we observe Memorial Day to honor the men and women of our Armed Forces who have made the ultimate sacrifice for our great nation. We remember their selfless service and their bravery in the face of danger.
This year, it's an especially important opportunity to think about ALL of America's fallen heroes, those who put the lives of others ahead of their own. Over the past few months, we have heard about the many sacrifices made by our nurses who fight day after day to care for our vulnerable citizens and save lives.
As the nation continues to face the coronavirus pandemic, Americans everywhere are recognizing our nurses as true American Heroes who put their lives on the line to help their fellow citizens. So, as you honor our fallen heroes and celebrate those warriors who sacrificed for our freedoms, please take a moment to remember our fallen heroes who have lost their lives caring for others.
Happy Memorial Day to our American Heroes!
Congratulations to Team Rory and Dustin!!!
Last Sunday, we finally had a live sporting event to watch on TV and what better event than a special golf event that raised money for the American Nurses Association (ANA). PGA golfers Rory McIlroy and Dustin Johnson raised $1.85 million for ANA's American Nurses Foundation Coronavirus Response Fund for Nurses. This is the first time the PGA or any sport event honored the nursing profession on national television. Nurses Rock!
DON'T FORGET to tune into the Healthy Nurse Healthy New Jersey team's "Moral Support" Zoom meeting on Wednesdays at 8 p.m. These weekly meetings provide an opportunity for us to talk about struggles that we as nurses understand. Please visit the Healthy Nurse Healthy New Jersey webpage and our private Facebook page: New Jersey State Nurses Healthy Nurse for more information.
God Bless America and our Hero Nurses,
Kate Gillespie, MBA RN
President, NJSNA