Nurses Need Resources and Support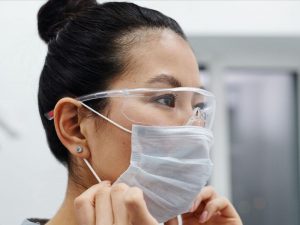 We are nurses and nurse scientists who study nurse wellbeing during the COVID-19 pandemic. What we have found across our studies is that nurses are struggling, and without help from both the public and health care systems they may they leave nursing altogether.
Here are the five key takeaways from our studies on what nursing has been like during the COVID-19 pandemic.
Calling nurses 'heroes' is a harmful narrative
Nurses demonstrated that they will do almost anything for their patients, even risking their own lives. As of the end of December 2020, more than 1.6 million health care workers worldwide had been infected by COVID-19, and nurses make up the largest affected group in many countries.
For this, nurses have been hailed as heroes. But this can be a dangerous label with negative consequences. With this hero narrative, expectations of what nurses should do become unrealistic, such as working with inadequate resources, staffing and safety precautions. Consequently, it becomes normalized for nurses to work longer hours or extra shifts without consideration for how this may affect them personally.
This ultimately could result in nurses' leaving the profession because of burnout. A survey conducted by the American Association of Critical-Care Nurses of more than 6,000 ICU nurses found that 66% of respondents were considering leaving nursing as a result of their care experiences during the pandemic. Similarly, we found that 67% of nurses under 30 are considering leaving their organizations within the next two years.
Nurses lack adequate resources or support
Nurses have cared for patients despite working in hazardous work environments. While some health care organizations have offered increased pay to travel nurses or contracted temp nurses to address staffing shortages, that offer hasn't been extended to their full-time staff. Many organizations instead require overtime and don't provide adequate resources, such as personal protective equipment or support personnel, for safe patient care. This has left many nurses feeling unappreciated, undervalued and unsafe.
Nurses lost trust in health care organizations