Nurse Shortage Named 'Global Health Emergency'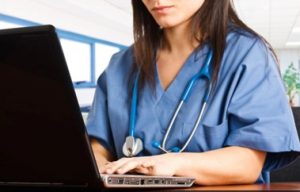 A total 13 million nurses will need to be replaced globally within the coming years, according to a March 2023 International Council of Nurses report. With the global nursing shortage as high as 30.6 million in 2019 — and only exasperated by the pandemic — nurses have found themselves in a profound staffing crisis.
"Three years into the pandemic, there are several key policy responses that are required to support the nurse workforce and therefore enable health system rebuild," the "Recover to Rebuild: Investing in the Nursing Workforce for Health System Effectiveness" report stated.
"This includes investment in redeploying resources to other parts of the health system to enable the backlog of non-COVID-19 care to be dealt with.
"The underlying issue, which is central to any effective policy response and targeted investment, is to recognize that for many working nurses this is not a short term, one-off 'acute' episode, or some obscure or distant phenomenon — it is pervasive and personal. It has been a relentless, intense and a continuing drain on nurses' energy, morale, and physical and mental health."
The consequences of the pressures being added to the shoulders of today's nurses could be dire for the world's health care systems.
"This is not only putting severe pressure on the ability of many health systems to deliver current services to their populations but risks seriously undermining efforts to rebuild health services and deliver on universal health coverage (UHC) and the Sustainable development Goals (SDGs)," the report said. "The evidence indicates that the current state of the nursing workforce should be considered as a global health emergency."
The report largely lays the cause of the staffing shortage at the feet of rising rates of nursing burnout.
"During recovery and rebuild, every working nurse deserves consideration," the report said.
"To avoid many individual nurses reaching breaking point, there is a need to give proper attention to the impact of their rebuild decisions on individual nurses and the nurse workforce. If policy makers focus only at the system level, and ignore the impact on nurses, then nurse retention and longer-term supply will worsen. It is now three years since the pandemic first became apparent, but there is already a substantial and growing evidence base on the nurse workforce impact. The review summarizes the rapidly expanding evidence base provided by surveys of nurses, which highlights the risks of high workload, stress and burnout to the sustainability of the nursing workforce."
(This story originally appeared in The Daily Item.)