80% Of Nurses Plan To Remain On The Job Until Retirement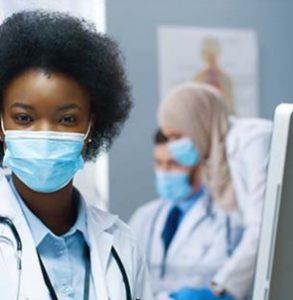 Despite the nursing industry's challenges, 80% of nurses plan to stay with their profession until retirement even though most (84%) do not think issues such as understaffing, burnout and pay are improving quickly enough, a new study reveals.
The percentage of nurses who are staying on until retirement is up from 55% in 2022, according to the 2023 State of U.S. Nursing Report, just released by healthcare career marketplace Incredible Health, that included the platform's proprietary data of more than 700,000 nurses and results from a survey of more than 3,000 nurses.
"There is no doubt that we are seeing improvements in key areas within nursing likely due to market forces and hospital executive attention," said Iman Abuzeid, MD, Incredible Health's co-founder and CEO. "However, there are several identifiable areas where more focus by health systems, nursing education leaders, and Incredible Health would have a significant impact on the overall nursing experience and make the field more highly attractive to new nurses."
Some of those areas for improvement include:
Staffing shortages: Most surveyed nurses (93%) reported that staffing has worsened over the last year. Consequently, 73% identify inadequate staffing as their top concern in the industry, and 55% report being dissatisfied with staffing in their own facilities. Burnout closely follows staffing as a main concern and is the top reason nurses would leave the industry ahead of retirement.
Compensation gaps: Only one-third (33%) of surveyed nurses reported feeling fairly compensated in their roles. Nearly two-thirds (65%) reported they have considered leaving a permanent position to take a travel nurse role primarily for a pay increase.
Economic stresses: Most (84%) reported increased stress at work due to the state of the economy and 69% of nurses reported being affected by the economic downturn via layoffs, delaying retirement, and picking up additional jobs to make ends meet.
Other key findings from the study include:
54% of those surveyed would continue to recommend a career in nursing
25% of nurses reported their health systems are using virtual nursing.
62% are not hopeful about the next generation of nurses
63% feel that AI in the industry will create an imbalance between older and younger generations
LOOKING AHEAD
There has been a 10% decrease in the number of nurses planning to leave their roles within a year since the last State of Nursing report in March 2022, which likely is due to improvements in several areas, this year's report says, including:
Stronger mental health: Mental wellness is no longer in decline, with nurses reporting a one-point increase from 25% in 2021 to 26% in 2023 of good mental health, following years of pervasive burnout and stress due to the pandemic.
Bigger signing bonuses: Signing bonuses are on the rise, suggesting organizations are leveraging bonuses to bridge salary gaps. The average bonus of $11,767 was, on average, 8% higher than last year.
Social media as a source of community: More than half (60%) of nurses believe it is important to use social media as a nurse in today's healthcare industry, with 77% of respondents saying it's a source of community and support. A large number (52%) say they communicate with their health systems via social media.
(This story originally appeared in Health Leader's Media.)