Nurse Shortage At Least 100 At a Quarter of All Hospitals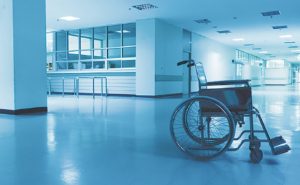 Hospitals nationwide are in desperate need of registered nurses, a quarter of them reporting at least 100 nurse position openings, most counting on new graduates and others looking to staffing agencies to fill their increased nurse job openings.
More than 25% of respondents in the 2022 Trends in Nurse Staffing National Survey report by Avant Healthcare Professionals, who include over 100 hospital executives across the US, said they have more than 100 current openings.
The most needed specialty is surgical, followed by emergency room specialty. A full 58% of respondents anticipated more than 25 RN openings this year. Last year's survey showed only 11% of respondents saying they would have 100 openings or more. In 2019, only 9% of respondents had more than 100 openings.
The demand for overall nurses is really high, confirmed Armando Riera, primary care nurse practitioner at Jackson Memorial Hospital. "We are working more hours because we are very short of staff," he said. "What many nurses are doing right now is travel nursing, because they get paid more."
The report said 87% of US hospitals are counting on new graduates and 69% will turn to staffing agencies to fill their gap. Some 33% of the survey respondents said they are paying travel nurses over $150 an hour, and another 25% from $125 to $150 per hour.
"Florida is very similar to the rest of the country," said Lesley Hamilton-Powers, senior vice president of operations at Avant Healthcare Professionals. "We're only seeing the nursing shortage continue to grow."
The ability of hospitals to fill their roles of not only general medicine nurses but specialty nurses has become more challenging, she said. "We've seen a departure of nurses leaving the bedside after Covid-19, affecting the nurses left in the workforce with the patient-to-nurse ratios getting more disproportionate."
Hospitals, she continued, are merging floors, and others have even closed or reduce their capacity since they are not able to provide enough nursing staff.
According to the Avant Healthcare report, 67% of survey respondents are offering sign-on bonuses and 57% claim they have improved their pay packages. "Hospitals now rely on monetary incentives to fill their RN openings," the report said. In 2019, only 28% of hospitals said they had improved their pay rates as part of their recruitment and retention strategy.
"We're always looking for nurses; we are definitely always looking for primary care nurse practitioners, but more so for regular nurses and nurses in the fields of the operating room, the emergency room, and intensive care unit," said Mr. Riera.
There has been an increase in demand for medical-surgical nursing staff at the national level, the report also said, with 78% of surveyed hospitals reporting the need. Last year, the need reported was at 60% of the hospitals. ER nurses had the second highest demand at 69%, up 20 percentage points from the 2021 results. ICU nurses fell at the third position with the highest demand, with 53% of the hospitals reporting need.
"Hospitals need cost-effective solutions to assist with the nursing shortage, including temporary and permanent recruitment, better and flexible shifts, and the increased usage of international nurses," the report said. "International nurses are contracted for two- to three-year assignments at a hospital for rates less than travel nurse rates, allowing for more stability and retention at the unit level, versus the typical 13-week commitment of travel nurse contracts. A high percentage of international nurses then transition to full-time, permanent roles at their facilities at the end of their contract."
About 12% of the total number of nurses on assignment, contracted by Avant Healthcare, are staffed in Florida, which is close to 2,000, "from the Panhandle all the way down to Miami," said Ms. Hamilton-Powers. "We currently have somewhere in the region of 5,500 job openings."
Avant Healthcare, located in Orlando, is an international nurse staffing agency that staffs from about 60 countries, she said. The highest volume of nurses is coming predominantly from Philippines, Kenya, Ghana, Nigeria, Zambia, the United Kingdom, Australia, New Zealand, and recently from Brazil, Colombia and Mexico. Registered nurses who get contracted receive a visa program that grants them a pathway to citizenship.
"When I recruit an occupational therapist, for example, I have to advertise that job here in the US," said Ms. Hamilton-Powers. "If 100 people apply, and 98 of those are Americans, I need to screen and select as many of the Americans as I can before I would offer [the job] to the international therapist."
But because of the shortage in nursing staff, the need for advertisement is reduced, she explained. "It is known that there are more than enough jobs for every American nurse who wants to work and every international nurse who wants to come into the country."
The American Nurse Association reported in 2022 that more than 100,000 nursing jobs will be added each year starting now, more than any other profession in the US.
"I don't know what is going to happen, but right now we are under a lot of stress," said Mr. Riera, adding that sometimes shifts can be as long as 16 hours. "Also, our nurses are not getting any younger. We were badly hit by Covid-19, that's why a lot of people left, and it is still causing a strain on us."
Hospitals are having to get creative to maintain the nurses on their institutions, Ms. Hamilton-Powers said. "There are now many more financial incentives that hospitals are having to offer, if you work an extra shift, you can make an extra $300 or $400 – and in some cases, it could be as much as $1,000."
The problem with that, she concluded, "is obviously the rise in burnout for those nursing working significantly higher hours, so it's almost a revolving wheel of needing more staff and using more of the staff we have … who is getting tired and will want to leave."
(This story originally appeared in Medpage.)