Nurse Shares Story of Recovery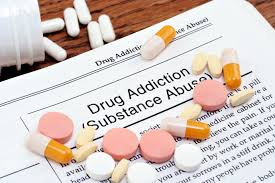 It was on this day 14 years ago when Sherrie Daisey walked out of the doors at Mission Teens with a new lease on life.
"Literally this will always be my second home," she said. "This is the place that saved my life."
Daisey underwent surgery as a teenager, which sadly led to a pain-killing pill addiction. Over the years, she struggled with anorexia, bankruptcy, and more. But as she reached the age of 30, she recalls losing everything overnight.
"I had tried to commit suicide numerous times. I had been in and out of programs. I had lost my nursing license. There was nowhere for me to go," she said. "Found out about Mission Teens, never knew about it, and when I walked through these doors, people gave me hope that I could live."
Daisey completed the 8-10 month program, which features bible study and other personal development training. Shortly after, she became a teacher with the program and continues to be involved. She credits the presence of God in her life to her overwhelming success.
"Once things started to change in me, I started to…