NJSNA's Sandra Foley Among NJBIZ Healthcare Heroes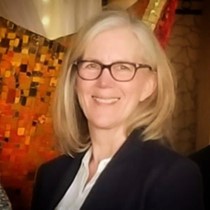 Even if they hadn't been on the frontlines throughout the pandemic, health care workers have still earned the description of "heroes." And the NJBIZ Healthcare Heroes awards are making sure these professionals receive the kudos they deserve. 
This program was created to recognize excellence, promote innovation and honor the efforts of individuals and organizations making a significant impact on the quality of health care in New Jersey.
Based off your submissions, and chosen by a panel of independent judges, the program recognizes individuals and organizations across 12 categories. 
On June 27, we will gather to celebrate these heroes at The Palace at Somerset Park. Horizon Blue Cross Blue Shield of New Jersey is presenting the program again this year, which it has done since 2009. 
Tickets for the event are now on sale on our event page. Early-bird pricing ends June 6. 
Congratulations to the 2023 NJBIZ Healthcare Heroes: 
Education Hero – Individual
Dr. Nawar Al-Obaidi, chief hospitalist
Hudson Regional Hospital 
Jill Cox, advanced practice nurse
Englewood Health 
Saikat Pal, assistant professor
New Jersey Institute of Technology 
Annette Reboli, dean and professor of medicine
Cooper Medical School of Rowan University 
Chadwin Sandifer, executive associate dean
Fairleigh Dickinson University 
Robin Solbach, director of health and counseling
Georgian Court University 
Education Hero – Organization
Alumni In Recovery 
Cooper University Health Care  
William Paterson University 
Health Care Professional – Individual 
Henry Anhalt, vice president; global head of medical, clinical and scientific affairs; and chief medical officer
embecta 
Joseph Galasso, CEO
Baker Street Behavioral Health and The COR Behavioral Group 
Risa Kory, administrator
CareOne Harmony Village Paramus 
Joseph Mejia, medical director
Performance Rehabilitation and Regenerative Medicine 
Corey Richey, CEO
Recovery Centers of America at Lighthouse  
Aakash Shah, chief of addiction medicine, Jersey Shore University Medical Center; medical director, Project HEAL (Help, Empower, and Lead); assistant professor, Hackensack Meridian School of Medicine; attending physician, Department of Emergency Medicine, Hackensack University Medical Center, Hackensack Meridian Health 
Deborah Visconi, president and CEO
Bergen New Bridge Medical Center 
Innovation Hero – Individual
Tara Alvarez, distinguished professor
New Jersey Institute of Technology 
Dan Choi, vice president of cardiovascular clinical operations
Virtua Health 
Ryan Kaczka, chairman
ChoicePoint 
Partho Sengupta, Henry Rutgers professor and chief of Division of Cardiology
Robert Wood Johnson Medical School – Rutgers University and Robert Wood Johnson University Hospital, RWJBarnabas Health 
Shahan Sibtain, chief psychiatrist – Ambulatory Psychiatry
Bergen New Bridge Medical Center
Innovation Hero – Organization
EmpiRx Health 
Guardian Nurses Healthcare Advocates 
Melinta Therapeutics 
Nurse of the Year
Dolly Allen, director of emergency services
Saint Peter's University Hospital 
Kristin Bloom, assistant vice president Hospital at Home clinical operations
Virtua Health 
Sandra Foley, president
New Jersey State Nurses Association  
Robert Henderson, nurse navigator, Behavioral Health
Hackensack Meridian Raritan Bay Medical Center and Hackensack Meridian Old Bridge Medical Center 
Meghan Keaveney, clinical nurse, Cardiac Progressive Care Unit
Atlantic Health System's Chilton Medical Center 
Dawn Mattera, administrative director, Critical Care
Holy Name  
Stephanie Prendergast, associated clinical director, Emergency Department
Cooper University Hospital
Physician of the Year
Dr. Jose Azar, executive vice president, chief quality officer
Hackensack Meridian Health 
Dr. Joseph Duffy, senior vice president – chief medical officer
St. Joseph's Health 
Dr. Steven Jacoby, director, Adult Critical Care
The Valley Hospital 
Dr. Susan Kaye, chair, Department of Family Medicine, Overlook Medical Center; medical director, Division of Academic Affairs, Atlantic Health System 
Dr. Colin O'Reilly, vice president, chief medical officer
RWJBarnabas Health Children's Specialized Hospital 
Dr. Mary Ann Picone, medical director
Alfiero and Lucia Palestroni Foundation Multiple Sclerosis Center at Holy Name 
Public Health Hero
Dr. Hillary Cohen, senior vice president of medical affairs
Englewood Health 
Natasha Coleman, vice president, Community Impact
American Cancer Society 
Dr. Robert Damico, co-chief medical officer and chief population health officer
Consensus Health 
Maria Franchio, vice president of rehabilitation services
Virtua Health 
Aimee Puluso, health officer
Linden Board of Health 
Alma Ratcliffe, vice president and chief clinical transformation officer
Saint Peter's University Hospital 
Christopher Rinn, CEO
VNACJ Community Health Center 
Adeola Sonaike, chief operating officer
Baker Street Health 
Steve Weinman, trauma education and injury prevention coordinator
St. Joseph's Health
Volunteer of the Year
Kathleen Christie
Women's Association for Morristown Medical Center 
Anthony LaTorre
RWJBarnabas Health Children's Specialized Hospital 
Janice Senackerib
Holy Name  
Dennis Wilson
Delta Dental of New Jersey Inc. 
Long Term Care Facility 
Bergen New Bridge Medical Center 
Juniper Village at Paramus 
Medical Technology Pioneer
embecta 
GoMo Health 
New Jersey Innovation Institute, Healthcare Division 
Workplace Wellness Hero 
AmeriHealth 
Immediate Care 
Preferred Behavioral Health Group
(This story originally appeared in NJBIZ.)