NJSNA Welcomes New President-Elect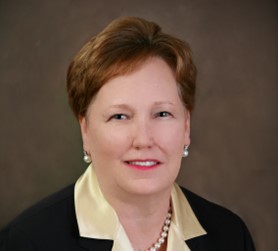 The New Jersey State Nurses Association (NJSNA) welcomed president-elect nursing educator Margaret A. Farrell Daingerfield, EdD, RN CNE, during a recent swearing in ceremony.
Daingerfield, who earned a Doctor of Education degree at Rutgers University, will serve as president-elect until she becomes president of the largest statewide nurses' association in 2025. In the interim, she will also serve as chair of the Board of Trustees for the association's foundation, the Institute for Nursing, which funds innovative programs, including scholarships, education programs and research grants, to advance the practice of nursing.
"Margaret will support the educational development and advancement of our membership," said NJSNA President Sandra Foley, DNP, MSN, RN.  "We also will leverage her leadership in the continued pursuit for the 'Nurse' title protection bill, as well as full practice authority—which is progressing—to ensure seamless access to much needed health care now and in the future for New Jerseyans."
Daingerfield has worked as a nurse for more than 40 years with experience in various practice settings, including more than 20 years as a nurse leader and educator. She is professor emeritus and an accreditation consultant at Felician University in Chatham, New Jersey.
In addition to her doctorate degree, Daingerfield has earned a Master of Arts at New York University and Bachelor of Science in Nursing at Seton Hall University.
She currently serves as NJSNA's board director, chair of the Policy and Procedure Task Force, and board liaison to the Bylaws Committee and, in the past, as chair of the Recovery and Monitoring Program (RAMP) Task Force.
As a nurse educator and consultant, Daingerfield has influenced the development of health care leaders to implement health policy initiatives, which focus on clinical prevention and optimal health for vulnerable populations. She supports the development of a diverse, capable nursing workforce, where nurses practice to the full extent of their education, and serve the nation's physical, behavioral and social health through competent practice, advocacy and leadership.
To learn more about the New Jersey State Nurses Association, please visit njsna.org.