NJ Nurse on COVID Vaccine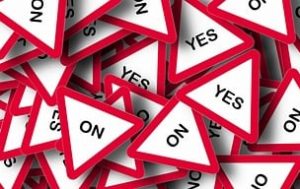 A New Jersey nurse who was refusing to get vaccinated against COVID-19 is now sharing why she decided to take the shot after all.
Christie Lintner, who works at Ocean Medical Center in Brick Township, said she would not get the vaccine under any circumstances. She even received a religious exemption to avoid the state mandate for healthcare workers.
She said she had so many doubts about how the vaccine was created.
"It was made so rapidly," she said. "What do we know about it?"
Lintner said she was "jumping for joy" when she received a religious exemption for the vaccine, but the Delta variant brought in patients she related to very strongly.
Lintner said it's been especially hard working with younger patients who thought exactly as she had.
"I'm seeing people come in who have felt that very way and are looking me in the eyes, right now, saying, 'I wish I got the vaccine,'" she said.
The New Jersey mother and nurse said that seeing the second wave of patients made her have a change of heart and give up her exemption.
Lintner said she got her second COVID-19 vaccine last week and has been feeling like a weight has been lifted.
Lintner is now pleading with other skeptics to think about getting vaccinated for their health and others.