NJ Nurse Launches Video Series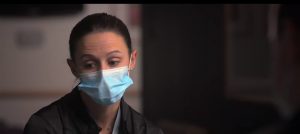 "People were dying and didn't have their loved ones around," Nicole Caristo said, "and that's hard."
Caristo is an ICU nurse at Cooper Hospital that created a web series called "Stories in Care" for the Cooper teams on the frontlines of treating COVID patients.
Having treated more than 2,700 patients, the "Cooper Love Army" is still battling COVID. It's a little easier now, but the emotional scars of the early days will last forever.
The video memories from Cooper were made to pay tribute to the medical staff. You can view them by clicking here.