NJ Nurse Honored for Faithful Service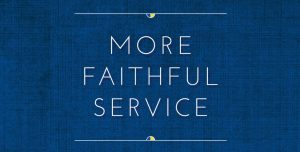 Mila Linda Ortillo-Davis, RN, BSN, was one of four health care workers to receive a Saint Luke Award for Excellence during the annual diocesan White Mass celebrated Oct. 31 in Saint Mary Church, Our Lady of Peace Parish in Williamstown.
"Like Jesus, I'm here to serve, and not be served," said Ortillo-Davis.
Born in the Philippines, she first brought her nursing expertise to Northern New Jersey before moving to Egg Harbor Township in 2004 as an ICU Nurse for Atlanticare Regional Medical Center. After retiring from this position in November 2017, she was approached by Father John Vignone, then-pastor of Saint Katharine Drexel Parish in Egg Harbor Township, to start a parish nursing program there.
Today, Ortillo-Davis continues to lead this ministry, which offers bi-monthly health screenings and informative workshops. She also makes house calls to homebound parishioners.
"I'm putting my trust in Christ," she says of her work.