New Jersey State Nurses Association Strongly Opposes New Health Care Reform Bill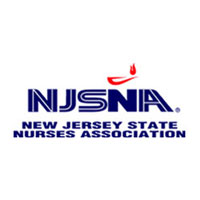 TRENTON, N.J.—March 10, 2017— The New Jersey State Nurses Association (NJSNA) announced its strong opposition to the American Health Care Act (AHCA), the recently introduced legislation intended to "repeal and replace" the Affordable Care Act (ACA).
"Access to care is a bipartisan issue that impacts all Americans. Health care should be focused on wellness, disease prevention, chronic disease management and holistic care," said Judith Schmidt, CEO of the New Jersey State Nurses Association (NJSNA). "Components of the current system give more Americans than ever access to care, screenings and tests necessary for a healthy nation. It is important that we continue to have a national dialogue and NJSNA will remain a strong voice for nurses and patients advocating for the best healthcare system possible to have the healthiest America possible."
Under the current system, almost 400,000 New Jersey residents have had access to visits with medical professionals, wellness check-ups, screenings and life-saving treatments since the Affordable Care Act (ACA) was enacted in 2010.
The uninsured rate in New Jersey has fallen by 34 percent since ACA, translating into 398,000 New Jersey resident gaining coverage, according December 2016 data compiled by the Department of U.S. Health and Human Services. Through the ACA Marketplace, 249,395 New Jersey residents have obtained coverage. Now, 205,242 moderate- and middle-income New Jersey residents receive tax credits averaging $322 per month to help defray healthcare coverage obtained through HealthCare.gov.
Since the institution of the ACA, physician offices and emergency rooms are seeing more patients with healthcare coverage and seek treatment sooner, said Schmidt, who has spent more than 33 years on the frontlines as a nurse at Community Medical Center in Toms River.
"The President committed to repeal the ACA and replace it with something better. The AHCA fails to fulfill that promise," wrote Pamela F. Cipriano, PhD, RN, FAAN, ANA president, in a letter sent to Congressional leaders this week. "The AHCA, as drafted, would jeopardize the health of Americans with pre-existing conditions, eliminate the Prevention and Public Health Fund, which has effectively helped reduce chronic disease rates, and result in millions of Americans losing critical coverage for mental health and substance-use disorders."
As it is currently written, the AHCA restructures the Medicaid program, restricts millions of women from access to health care, and repeals income-based subsidies, which will disrupt health care coverage for millions of Americans.  In addition, ANA remains troubled by the absence of testimony from non-partisan experts like the Congressional Budget Office, Medicaid and CHIP Payment and Access Commission, the Medicare Payment Advisory Committee or the Government Accountability Office.
Alongside ANA, NJSNA urges Congress to allow for opportunities for thoughtful, public feedback in the face of reforms that would have such a far-reaching and personal impact across the nation.
In January, the ANA shared its health system reform priorities with Congress. These priorities demanded that careful consideration be given to any legislative proposal which would fundamentally alter health care delivery and impact patients.
As New Jersey's and the nation's largest group of health care professionals and the nation's most trusted profession, we ask Congress to keep patients' health security foremost in their discussions over how to improve the nation's health care system. ANA stands ready to work with the administration and Congress as a constructive voice and positive force for improving health care delivery, coverage, and affordability for the American people.
###
About NJSNA
NJSNA, which was established in 1901, is a constituent member of the American Nurses Association. The New Jersey State Nurses Association (NJSNA) represents the interests of 125,000 registered nurses and advanced practice nurses as an advocate for the nursing profession. NJSNA's lobbying arm continues to protect the nursing profession through legislative victories. Its nonprofit foundation, Institute for Nursing, helps nurses further their careers by providing continuing education, scholarships and research grants in addition to invaluable networking opportunities. For more information, nurses can visit www.njsna.org or contact NJSNA at njsna@njsna.org or (609) 883-5335.