N.J. Nurses Wouldn't Let Him Die Alone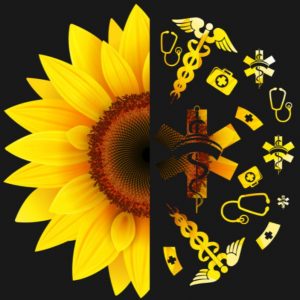 The nurses stood by his bedside, holding his hand and stroking his forehead.
"Louie, you're not alone. We're here for you," said Julie Falasca, a registered nurse, as she squeezed his hand.
Marylin Monzon, a fellow registered nurse, leaned in, put her hand on top of his head and stared into his closed eyes.
His oxygen levels were dropping. His breathing was labored. And his heart rate was rising. The end was near.
By the morning of April 21, Louis C. Schmidt, a 74-year-old patient with no living relatives, had been at Holy Name Medical Center for 10 days after contracting COVID-19. He'd been admitted from a Teaneck nursing home.
Caregivers took on the role of family for the man whose next of kin was listed as a longtime friend. When Schmidt died later that evening, he was surrounded by a group of nurses and staff.
"We prayed, and we held his hand until he took his last breath so he wasn't alone…" Falasca said. "We were there because his family couldn't be."