IMPORTANT WEEKLY COVID-19 MESSAGE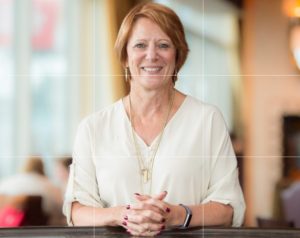 Dear New Jersey Superheroes,
NJSNA is here for you and will continue to share valuable information about the many resources that are available to you and your families during this challenging time.
One such resource comes from the American Nurses Association—Coronavirus Response Fund for Nurses. In my last message, I mentioned companies that are donating to this fund in honor of our nursing heroes. The message is clear and their actions show us their respect and support for nurses.
The Coronavirus Response Fund for Nurses goal is to help with emerging needs of nurses and focuses on:
• Providing direct financial assistance to nurses.
• Supporting the mental health of nurses⁠—today and in the future.
• Ensuring nurses everywhere have access to the latest science-based information to protect themselves, prevent infection and care for those in need.
• Driving the national advocacy focused on nurses and patients.
This national effort was kicked off with a $1.5 million grant from Johnson & Johnson and the TYLENOL brand.
IMPORTANT CHARITY EVENT
TaylorMade Driving Relief is raising funds to support The American Nurses Foundation's Coronavirus Response Fund for Nurses.
Team TaylorMade will be bringing together some of the top golfers on Sunday, May 17. Rory McIlroy, Dustin Johnson, Rickie Fowler and Matthew Wolff will be participating in a two-on-two charity skins game at Seminole Golf Club in Juno Beach, Florida.
The TaylorMade Driving Relief event goal is to raise $3 million for the American Nurses Foundation and the CDC Foundation to help the coronavirus pandemic relief efforts to support nurses on the frontlines and their mental health.
Team McIlroy and Johnson will play for the American Nurses Foundation and face off against team Fowler and Wolff who will represent the CDC Foundation. This televised charity golfing event will be broadcast from 2-6 p.m. on several channels including NBC, GOLF Channel and Sky Sports. This is a spectator-free event that will follow strict CDC social distancing guidelines and local orders to help protect all participants in light of COVID-19.
Go Team McIlroy and Johnson!!!!
DON'T FORGET to tune into the Healthy Nurse Healthy New Jersey Team's "Moral Support" Zoom meeting this Wednesday. These meetings are providing you with an opportunity to talk about your struggles with nurses who understand.
Please visit the Healthy Nurse Healthy New Jersey webpage and our private Facebook page New Jersey State Nurses Healthy Nurse.
Stay safe and stay strong,
Kate Gillespie, MBA RN
President, NJSNA