N.J. Needs More Hispanic Nurses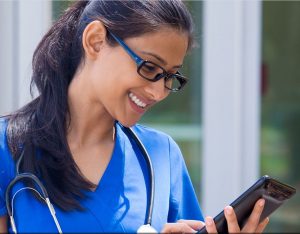 There is a growing need for more Hispanic nurses in the Garden State–a need that has been exposed by the COVID-19 pandemic.
Sol Muniz says that she always wanted to be a nurse. She is originally from Puerto Rico and moved to New Jersey a few years ago.
"We are not mirroring our population and so that puts them at a distinct disadvantage," says Gina Miranda Diaz, of the National Association of Hispanic Nurses.
Almost 20% of the population of the United States identifies as Hispanic or Latino. But that population is reflected in less than 4% of nurses.
"One of the No. 1 reasons why Hispanic Latinos have received such disparate care with lack of language accommodation – they don't understand English and so that places them at a distinct disadvantage," Diaz says.
Diaz says that another issue is that a large percentage of the Hispanic community is exposed to COVID-19.
"Only 16% of Latinos can work remotely. So, you have 84% of Latinos, many essential workers, who had to work side by side because of the nature of their work and are at risk for not only getting COVID, but spreading it among their family members," she says.