N.J. Church Launches Parish Nurse Program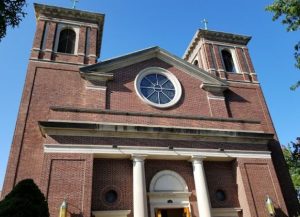 Holy Trinity Roman Catholic Church in Westfield has launched a new pilot program to provide faith-based holistic care of mind, spirit and body to its parishioners, their families and caregivers.
Lori Arena, RN, will lead this new ministry as Holy Trinity's Parish Nurse, caring for members of the parish who are sick, elderly or disabled and those in crisis or transition at any age or stage of life. Lori will provide part time, non-invasive medical support, including needs assessments, care plan development, patient advocacy and health education to all parishioners.