Meet the Prosecutor, Nurse, Bar Association Boss, Mom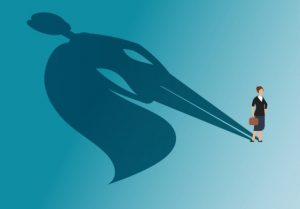 As a veteran assistant prosecutor at the Ocean County Prosecutor's Office, Renee Wascovich White oversees a special unit that deals with troubled veterans and defendants who have cognitive or mental health problems.
As a registered nurse, she went back to school to earn a master's degree in nursing and become not only a family nurse practitioner, but also a psychiatric nurse practitioner, roles in which she currently works.
As a member of the Assistant Prosecutors Association of New Jersey, for which she now serves as vice president, White led the charge to change a law that prohibited assistant prosecutors from holding outside employment.
Meanwhile she's raising four children, ages 10 through 19, with her husband, criminal defense attorney Brian White.
As if that's not enough to keep a person busy, she recently volunteered for weekend nursing shifts at COVID-19 field hospitals in Edison and at the Meadowlands, holding the hands of scared, sick patients who were separated from their families.
"There was a need," White said. "There were a lot of sick patients."
Now, she's taken on another role, that of president of the Ocean County Bar Association, in which she hopes to promote wellness for attorneys.
"They say if you want the job done right, you pick somebody who's a busy person," Superior Court Judge Marlene Lynch Ford, Ocean County's assignment judge and White's former boss at the prosecutor's office, said when swearing in White as bar association president at a socially distanced ceremony on the steps of the Ocean County Justice Complex in Toms River on May 28.