Is Per Diem Nursing for You?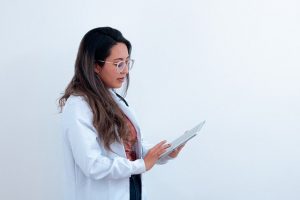 You may have heard plenty of reasons why some nurses prefer traditional, full-time staff nursing and why others prefer per diem nursing positions through a staffing agency. And you might have your own thoughts about which option is right for you. If you're considering per diem nursing but aren't sure if you should make the switch, consider some of the significant benefits and drawbacks of these roles.
Pros of Per Diem Nursing
1) Enjoy Schedule Flexibility
Instead of working weekend shifts and working overtime, you'll be able to spend time with family and doing the things that make you happy. Enjoying nursing on your own terms can help you retain the passion for nursing that inspired you to be a caregiver in the first place.
2) Choose Where You Work
Tech-enabled per diem nursing jobs allow you to pick at which facilities you work, which is great for those looking for some variety and experience in different settings.
3) Create More 'Me' Time
The flexibility you get with per diem nursing allows you more opportunities to do the things you enjoy such as getting back into an activity or hobby you once pursued. Maybe it will allow you more time to spend with your loved ones or start a side gig.
Cons of Per Diem Nursing
1) Inconsistent Paychecks
If per diem nursing is your main source of income, then this option may not be right for you due to the uncertainty of when you get your next paycheck.
2) Decreased Job Security
When using a system that relies on a last-minute phone call, there is no guarantee that you'll be able to work whenever you want.
3) Less Community Support and Benefits
Having a constant source of support and community while working as a nurse can be invaluable. Many nurses also appreciate the additional benefits that full-time positions provide such as benefits, consistent pay, and a set schedule.
So, which option is right for you?