How to Find a Nursing Job You Love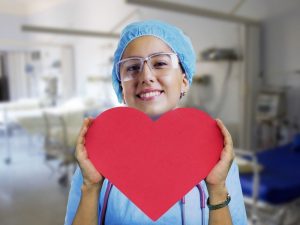 The saying "a change is as good as a rest" holds true—particularly for nurses still grinding away in the trenches through the fourth wave of the COVID-19 pandemic.
Before you find yourself so burnt out from work, you wonder how (or if) you'll ever recover, it's probably a good sign you need to look for a different job as soon as possible.
And while you may be thinking "Better the devil I know than the one I don't" in terms of switching jobs and maybe landing in a tougher job than you have now, we've put together this article to help you find a nursing job you love that will also show you some love in return.
Once you've decided it's time to pack up your stethoscope and move on, it's important to make sure you find a job you truly love waking up to each day— or at least like going to.
Before you pull the plug on your current job, take some time to make a list of what's important to you in your next nursing job. And don't be afraid to dream! Remember: You don't get what you don't ask (or look!) for.
Write down all the things that would make your next job ideal.