How to Become a Public Health Nurse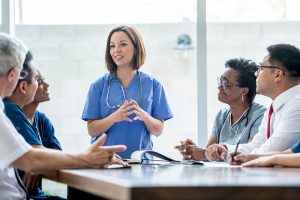 Amidst an ongoing pandemic, COVID-19, public health nursing is one of the hottest rising fields in health care. Public health nurses have the opportunity to make a global impact by responding to public health crises.
Public health nurses educate and advocate for the health of entire communities. Their work is focused on members with a high risk for various health conditions and they are particularly active during a public health crisis.
This position works closely with other team members and clinicians to provide health education and disease prevention with the goal of providing the highest level of public health care possible.
In this guide, you'll find out what a public health nurse does, how much they make, how to become one, and more.