How COVID Changed the Role of PMHNPs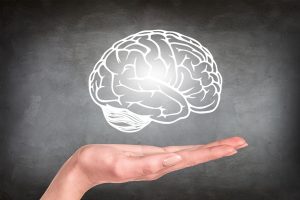 To meet the increasing and expected mental health and substance abuse issues caused by the pandemic, the practice landscape for Psychiatric Mental Health Nurse Practitioners (PMHNPs) has changed. Recognition of emergent and forecasted needs combined with a national shortage of psychiatrists has led to dramatic changes in the PMHNP role.
Expanded scope of practice
Many states aligned with the Centers for Medicare and Medicaid Services (CMS) to expand Advanced Practice Registered Nurse (APRN) practice flexibility, including relaxing physician supervision mandates. These changes allow the PMHNP to practice to the full extent of their certification—independently counsel patients, prescribe medications and consult —without physician oversight.
Further defined patient populations
In addition to the traditional patient groups, COVID-19 defined the patient population into focused groups to monitor pandemic effects and needs. These groups included: health care workers, school-aged children and teens, university students, the homeless population and the institutionalized. The expansion of these societal groups provides a detailed assessment of physical, emotional and support needs.
Lowered access barriers
Although telehealth was available, this service was limited due to insurance reimbursement and the cost of HIPAA-protected technology. During the pandemic, CMS expanded approval for telehealth services. Also, the Department of Health and Human Services (HHS) waived penalties for HIPAA violations associated with the use of technologies such as FaceTime, Skype, or WhatsApp.
Some mental health practices delivered care through drive-up clinics. These drive-up clinics improved treatment and follow-up compliance throughout the pandemic.
Innovative practice opportunities
COVID-19 created a need for PMHNPs to consult with school administrations as children and teens transitioned from the traditional school day to a virtual day and struggled with isolation, depression and anxiety. PMHNPs offered consulting services to the school and to parents to help children through these challenging times. PMHNPs are also needed for the post-pandemic period for readjustment back to daily in-person school.