Honoring Heroic N.J. Nurses in the Pandemic: Ginnette Watkins-Keller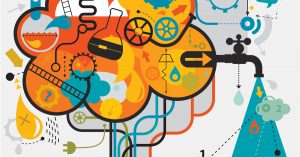 Ginnette Watkins-Keller, MSN, RN, NJSNA
Region 4 member and Associate Director of Clinical
Trials Administration at Rutgers Cancer Institute of
New Jersey, has been part of a clinical research study
for newly diagnosed COVID-19 patients. The research
study is examining the drugs hydroxychloroquine (FDA
approved for the treatment of malaria and auto-immune
disease) and the antibiotic azithromycin. The purpose of
the research is to determine if the combined drugs work
better than hydroxychloroquine alone when treating
COVID-19 positive patients. Ginnette's role in this
study has been in working with a team of individuals in
the creation of electronic consent and electronic study
materials that would be used for eligible COVID-19
positive participants.
While Ginnette usually is working on cutting-edge oncology studies, working on this study
has allowed her to be part of the fight against the
coronavirus in determining the best treatment options
for COVID-19 positive patients.
The study is still open to enrollment.
For newly diagnosed COVID-19 patients
interested in participating, you can contact Rutgers
Cancer Institute's Office of Human Research Services at
732-235-7356 or email statewide_research@cinj.rutgers.
edu to see if you are eligible.