Honoring Heroic N.J. Nurses in the Pandemic: Ellen Angelo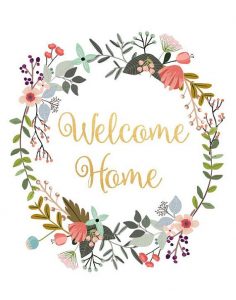 Ellen Angelo, DNP, RN, NJSNA Region 6
member and Chief Nursing Officer at Jersey Shore
University Medical Center (JSUMC) affirms that this
pandemic has been an extremely challenging time.
Ellen believes that because of this experience we are
going to be even stronger as a team. "I have seen a
lot of silos broken down. Our respiratory therapist and
nurses are now collaborating more than ever before
working together proning patients," explains Ellen.
The pandemic transformed JSUMC with
redesigned hospital units, creation of new teams, and
nurses acting as family to patients. For the critically
ill COVID-19 patients, to supplement the medical
ICU more than 50 Medical ICU beds were added by
converting units such as a telemetry/medical-surgical
unit into yet another medical ICU. The facilities
department worked on creating negative pressure
rooms and more electrical outlets outside the rooms,
along with creating vision panels in patient doors
that had no windows so patients could be seen. To
decrease exposure to team members, the Chair of
Anesthesia created an intubation team. On some days
this team intubated more than 20 patients. Because
there were no visitors allowed in the hospital during
the pandemic, nurses took on another role acting as
family for patients, holding their hands and providing
comfort and encouraging words. Nurses assisted
patients in communicating with their family via
FaceTime on hospital iPads.
Ellen shared a story about a young mother,
COVID-19 positive, who was 29 weeks pregnant.
Because she was decompensating, the physicians took
her to the OR and delivered her baby. Both the mom
and baby were intubated and on ventilators. Every day,
Ellen went to visit the mom in ICU and the baby in
the NICU. Ellen, who really became the family for
this Mom and baby, put a photo of the baby in the
Mom's room to remind her of why it was so important
to continue to fight. Eventually Mom and baby were
extubated, with Mom being discharged to home with
her husband. After more than a month, Mom and Dad
were finally able to come to visit her baby for the first
time.
The staff decorated the NICU with streamers,
balloons, and a sign "Welcome Mommy and Daddy."
Ellen is proud of all the courage and collaboration
of the JSUMC staff and grateful to have the support
of the entire Hackensack Meridian Health Network.
When asked what kept her awake at night, Ellen
responded, "In the beginning it was the fear of this
unknown novel coronavirus, then the national personal
protective equipment shortage, and now what are the
long term effects on the nurses." Ellen concludes by
wondering what our new normal will be in the future.