Honoring Heroic N.J. Nurses in the Pandemic: Elizabeth Platenyk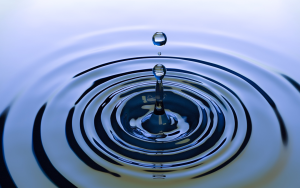 Elizabeth Platenyk, RN, NJSNA Region 6
member, has been a nurse at Ocean Medical Center
since October of 2019. Prior to being a nurse, she
was a Cat Scan Technologist. When Liz transitioned
to her RN role, a Radiologist told her, "…remember
where you came from and wherever you go, make an
impact, have people understand and maybe eventually
we will remember to work as a team again." She didn't
think that we needed a pandemic to get us to all work
together.
Liz has noticed that during this time no one
can do their job by themselves. From her co-workers in
central distribution making sure they have the correct
supplies, especially proper PPE, to the mechanical
engineers converting the rooms into negative pressure
rooms and doing rounds testing the rooms for negative
pressure to make sure they are constantly working, and
the housekeeping staff who work continuously making
sure rooms, hallways, doorknobs, literally everything
is disinfected. Her co-workers in dietary and nutrition
make sure patients are getting proper nutrition to heal,
and the transporters who are taking patients to different
areas of the hospital for their exams.
Of course Liz recognizes the challenges with this pandemic, however
having everyone involved as a team and striving for the
same common goal makes it easier. Liz finds the words
by Ryunosuke Satoro especially meaningful, "Individually
we are one drop. Together, we are an ocean."
During this pandemic, no one can do their jobs by themselves,
sometimes we need the whole ocean. Liz concludes,
"I have never been so proud to be part of such a great
profession. I love being a nurse and I have the best coworkers
that I am happy to call my family."