Help Vulnerable People Before Disaster Strikes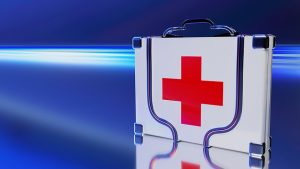 Nurse researcher and NJSNA board member Tara Heagele, PhD, RN, PCCN, believes that nurses can decrease disaster-related disease, injury, and death by helping medically vulnerable people before disasters strike.
"To date, most discussion of nurses and disaster preparedness has focused on disaster drills and response. Less often discussed is our role in preparing vulnerable community members," Heagele says. As trusted health care professionals who frequently interact with vulnerable populations, nurses are well-positioned to bolster potentially life-saving disaster preparation efforts, Heagele believes.
With hurricane season approaching, here are five ways nurses can help vulnerable populations prepare for disasters…