Happy National Nurse Practitioner Week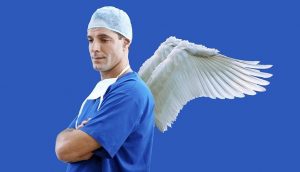 It's National Nurse Practitioner Week and we want to recognize all nurse practitioners (NPs) for your hard work and dedication to patient care with a huge thank you!
NPs are proven, expert, patient-centered clinicians and the health care providers of choice for many people because of your unique combination of medical and nursing expertise and skills. You diagnose and treat acute and chronic conditions such as diabetes, high blood pressure, infections and injuries; you order, perform, interpret and supervise diagnostic tests such as lab work and x-rays; and you prescribe medications and other treatments.
In addition, NPs partner with patients, providing health education and counseling, thus guiding patients to make smarter health and lifestyle choices, which ultimately may lead to reduced health care costs.