Free, On-Demand Webinar Available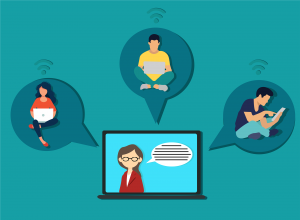 Whatever your role or practice environment, as a nurse, you are called to lead. A free, on-demand webinar, Nurse Leadership Through Crisis: Examining COVID-19, Health Equity, and Care, offers experience-based insights from seasoned nurse leaders and practical pointers to help you meet workplace-related challenges effectively. "Nurses know you never leave until the mission is completed," New Jersey Commissioner of Health Judith Persichilli, MA, BSN RN, says in this panel discussion on topics such as dealing with the unknown; reducing burnout; supporting nurses' emotional and mental well-being; and advancing workplace diversity, equity and inclusion.
Joining Persichilli on the panel are Linda Flynn. PhD, RN, FAAN, dean of Rutgers School of Nursing; and Carl Kirton, DNP, RN, MBA, chief nursing officer at University Hospital in Newark. The moderator of the virtual event, which also features an audience Q&A, is Mary O'Dowd, MPH, executive director of health systems and population health integration at Rutgers Biomedical and Health Sciences (RBHS).
Dean Flynn spotlights faculty research examining a "dual pandemic of racism and Covid-19," affecting nurses, while Kirton echoes the need for leaders to "look closely at the work environment to make it a healthy work environment." Originally broadcast on May 5, the webinar was hosted by Rutgers School of Nursing as part of the RBHS "Better Together" virtual event series. View the webinar.