Forensic Nurses Sought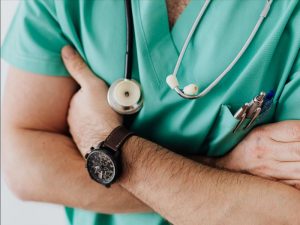 The Camden County Prosecutor's Office is looking to add to its team of specially trained forensic nurses, which is already made up of 20 nurses.
Forensic Nurses are registered nurses (RNs) who have obtained specialized training to work with crime victims, collect medical evidence and provide testimony in court proceedings. Forensic nursing requires knowledge and training in a variety of disciplines like nursing, forensic science and the legal system. These nurses play an integral role in connecting the worlds of medicine and law.
Victims can come to, or be referred to, one of the four participating hospitals in the county, including:
Cooper University Medical Center in Camden
Virtua at Our Lady of Lourdes in Camden
Jefferson Stratford Hospital
Virtua Voorhees Hospital
All victims will receive the comprehensive care of a forensic nurse 24 hours a day, 365 days a year at those participating facilities.
"Through our forensic nursing services, the Camden County Prosecutor's Office provides the community with a vital resource to ensure patients impacted by violence and abuse receive the specialized care they deserve," Camden County Prosecutor Forensic Nurse Program Coordinator Theresa McLaughlin said.
Registered nurses in New Jersey with two years of clinical experience who are interested in becoming a forensic nurse can reach out to McLaughlin by calling 856-365-3111 or emailing mclaughlint@ccprosecutor.org to learn more.