First in Line, Still No Shot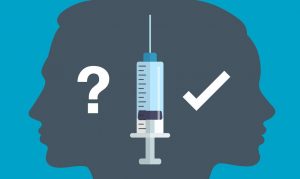 USA TODAY surveyed some of the largest hospital networks and public hospitals in the country. At the nine networks that responded, fully vaccinated rates ranged from 53% to 72%. Rates among 15 of the nation's largest public hospitals ranged from 51% to 91%.
The fact that so many hospital workers remain unvaccinated is troubling news for public health officials who are counting on the vaccines to stop the spread of the virus. Experts worry that the rest of the population will follow suit.
New COVID-19 cases nationwide have plummeted since people started getting vaccinated. Still, some are concerned that if 30% or more of the adult population remains unvaccinated and life begins to return to normal, another wave of COVID-19 cases could follow.
So far, most hospital executives USA TODAY interviewed seem sympathetic to concerns that the vaccine is new and hasn't gotten full FDA approval. That has contributed to the decision by many not to mandate it yet.
So far, at least five hospital groups have announced that they are mandating the vaccine, including Benefis Health System of Montana, RWJBarnabas Health in New Jersey and most recently University of Louisville Health in Kentucky.