COVID-19 is Changing the Future of Nursing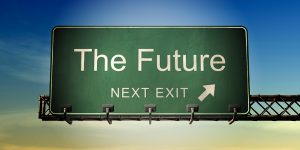 COVID-19 highlighted the need for nurses throughout the United States. As the nursing profession continues to grow, the shortage also continues to grow. During the pandemic, health care administrators used the attitude that "a nurse is a nurse is a nurse" but that is not true. Each nurse has a special skill set, whether they work in the OR, ER, ICU or medical-surgical floor. Nurses cannot simply be replaced by another nurse, but this is now the current expectation. So, let's break it down to how it is affecting nurses, nursing students and prospective students.
Prospective Students
More colleges and universities are offering online and distance learning programs.
Nursing programs are limiting incoming classes due to clinical placement restrictions.
Prospective students are unable to tour nursing classrooms and lab facilities to determine compatibility with their needs.
Due to class size limitations, nursing programs are becoming increasingly competitive. Applying to multiple programs is essential to earn your well-deserved spot.
Nursing Students
Many nursing clinical rotations have been canceled or suspended while others have been moved to COVID-19 testing sites.
There has been a mass movement to online and distance learning education versus in-person instruction.
Senior nursing students did not all graduate due to the suspension of in-person clinicals.
The NCLEX exam was delayed at the start of the pandemic and now there is a backlog of students needing to take the exam.
NCLEX exam time was shortened from 6 hours to 4 hours.
The number of questions to pass the NCLEX exam decreased from 75 questions to 60 questions.
Research section questions of NCLEX have been removed.
Students must wear gloves and a mask.
Some nursing students are concerned about job opportunities after graduation as most health care companies instituted a hiring freeze due to the pandemic.
New nursing jobs are expected to emerge from the pandemic, especially those in telehealth and remote work-from-home settings.
Current Nurses
Increase in telehealth and remote work-from-home positions.
More flexibility to work in different health care settings.
Learn ICU skills quickly and with limited orientation.
Ability to expand nursing skill set.
Ability to function more autonomously at the bedside.
Hospitals have cut overtime and per diem nurses and instituted hiring and wage freezes during the pandemic. They have also limited vacation time.
Due to the focus on PPE and lack thereof in most hospitals, nurses are concerned about another wave of the pandemic. Most have had to reuse PPE for countless shifts which have left many to question the effectiveness of it.
Nurses continue to work with fewer resources due to staffing shortages and budget cuts.
Increased retirement due to concerns of catching COVID-19 in the workplace.
Increase in compassion fatigue and decrease in self-care.
The effects of COVID-19 will long be seen throughout the nursing profession but despite everything that it has taken from nurses, nursing students and prospective nurses, the "Year of the Nurse" will continue to show that nurses are resilient, dedicated, and compassionate.