Apply for an ANA Innovation Award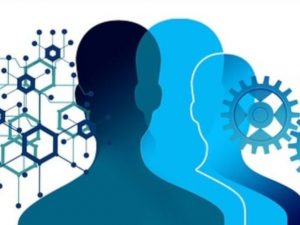 The American Nurses Association (ANA) and the American Nurses Foundation (the Foundation) are now accepting applications for the 2021 ANA Innovation Awards, powered by Becton, Dickinson and Company (BD), a leading global medical technology company. The application process is open through November 1. The ANA Innovation Awards recognize nurse-led innovation and celebrate nursing excellence at the bedside and beyond.
Awards include a $25,000 individual nurse award and a $50,000 nurse-led team award for an innovative product, program, project, or practice transformative to patient safety and/or patient outcomes. The funds will support translational research, development, prototyping, production, testing and implementation. Winners will have one year to further develop their innovation and will present their outcomes at an ANA event.
Nurses, who work in a wide range of specialties and health care settings, have a keen understanding of how innovation can impact both patients and caregivers. Because of this, nurses are uniquely able to develop processes, systems, and devices that anticipate and solve the issues that affect their patients and communities.
Jan Tedder, winner of the 2020's Individual Nurse Award, developed HUG Your Baby—an evidence-based program that helps new mothers and families better understand their baby's excessive crying, frequent awakenings, increased stranger anxiety and a perceived inability to latch for breastfeeding. 2020 Nurse-led Team Award winners Joey Ferry and Taofiki Gafar-Schaner created SafeSeizure™ to standardize bed rail pads and help nurses put in place better "seizure precaution" protocols to keep patients safe. SafeSeizure™ are convenient inflatable, water resistant and universal seizure pads that help improve patient safety and compliance standards, decrease hospital-acquired infections and work-related injuries, and reduce unnecessary linen costs and use.
"Everyone at ANA and the Foundation is extremely grateful for BD's partnership and generous support, which makes these awards possible," said American Nurses Foundation Executive Director Kate Judge.
"BD's commitment to nurse-led innovation directly supports our innovation framework, said Vice President of Nursing Innovation Oriana Beaudet, DNP, RN, PHN. "This empowers nurses to develop solutions for our health care system's most complex problems."
Kelly Larrabee-Robke, RN, MBA, MS, Vice President of Thought Leadership for BD, noted that "nursing innovation has the potential to find optimal solutions to issues that impact the care delivery continuum. This includes tools, technology, concepts, workflows, and training. We are honored to continue to support nursing innovation efforts in partnership with the ANA and congratulate the 2020 winners of the Nursing Innovation Awards."
Applications will be evaluated by a blind, peer-review process conducted by a panel of national experts. Learn more about the awards criteria and apply today.