ANA Urges President to Protect Nurses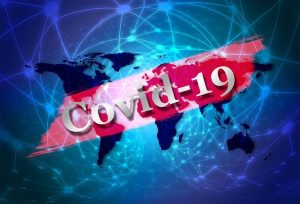 The American Nurses Association (ANA) Chief Nursing Officer Debbie Hatmaker, PhD, RN, FAAN, met with President Donald J. Trump to urge the administration to provide a sufficient supply of appropriate personal protective equipment (PPE) for nurses and to share the need for creative staffing strategies to sustain the nursing workforce so they can continue to provide care during this pandemic. ANA was among 12 other nursing organizations attending the White House meeting.
Echoing earlier letters from ANA to Congress, Dr. Hatmaker underscored the critical role that nurses play in caring for patients and how taking steps to protect and sustain the nursing workforce and other front line providers is essential to ensuring the health care system has the capacity to care for the growing number of patients infected with coronavirus (COVID-19).
"Our number one priority is keeping front line health care professionals, including our nurses, healthy by making sure they have the personal protective equipment they need," said Dr. Hatmaker.
She shared stories of nurses reusing masks and relying on other materials to protect themselves, creating unsafe conditions that could negatively impact both nurses and patients.
"If front line professionals are put into danger and become sick, it will exacerbate the crisis in the U.S., much like we have seen happen in China and Italy," said Hatmaker. "ANA stands ready to work with all stakeholders to solve this crisis, but without proper personal protective equipment our job will become immensely more difficult, leading to more deaths and even further damage to our nation."
Key points highlighted by Dr. Hatmaker included:
Safety:
ANA calls for the highest level of respiratory protection along with appropriate training to protect health care professionals. Noting that Centers for Disease Control and Prevention (CDC) guidance from March 10, 2020 is not consistent with Occupational Safety and Health Administration (OSHA) March 14, 2020 guidance affirming the use of N95 respirator or protection that is higher, ANA called upon the CDC to align its guidance with OSHA guidance.
ANA supports the administration in encouraging construction companies to donate N95 respirators to health care facilities. ANA also proposes the U.S. government adopt a recommendation from the World Health Organization that incentivizes industry to ramp up production of N95 respirators that meet the current OSHA guidelines. Incentives can include easing restrictions on the export and distribution of PPE and other medical supplies.
Staffing:
ANA promotes the use of telehealth technologies to provide care, reduce exposures, and preserve PPE and other facility resources during this emergency. We encourage the administration to work with private insurance companies to include advanced practice registered nurses (APRNs) as qualified health care providers who can bill for telehealth services provided.
ANA recommends adjusting nurse staffing plans in real time based on the number of COVID-19 cases within a facility and patient needs. Flexibility and additional assistance are necessary given the need to don and doff appropriate PPE and for psychological support during this time of high stress.
ANA suggests implementing creative staffing strategies that utilize nurses who are currently not in direct patient care and senior nursing students to help meet patient demand. For example, those with inactive licenses, school nurses, and senior nursing students could serve in drive-through testing, long term care facilities and in assistive roles.
Capacity:
ANA advocates for the removal of barriers to testing and treatment, such as cost and access, to aid in the early identification and treatment of infected individuals. ANA acknowledges having an increased testing capacity will result in more cases of COVID-19, but this early identification will help minimize the spread of COVID-19.