American Nurses Association Statement on Fraudulent Nursing Diploma Scheme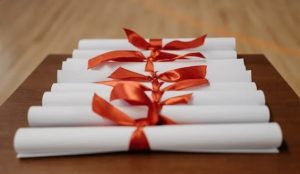 This week, federal law enforcement authorities uncovered what is reported to be a multi-state, fraudulent nursing school diploma and credentialing scheme, bringing charges against more than two dozen individuals involved from accredited higher institutions of learning. The following statement is attributable to American Nurses Association (ANA) President Jennifer Mensik Kennedy, PhD, MBA, RN, NEA-BC, FAAN:
"This disturbing news of a coordinated conspiracy allowing individuals to circumvent necessary coursework and clinical experiences as well as critical steps in the nursing licensure and credentialing process, is extremely unsettling. Nursing is without a doubt a highly specialized and ethical profession requiring rigorous and life-long education and training to acquire unmatched clinical expertise. You don't achieve this overnight. There are no shortcuts in nursing – our patients and clients depend on us. It is both a demanding and rewarding profession that requires individuals to be adaptive to the evolving and complex health care landscape to ensure the delivery of safe and quality patient care.
The accusation that personnel at once accredited nursing schools allegedly participated in this scheme is simply deplorable. This undermines everything the nursing profession represents and stands for and is in direct opposition to the Code of Ethics for Nurses. Furthermore, these unlawful and unethical acts disparage the reputation of actual nurses everywhere who have rightfully earned the title of the 'Most Trusted and Ethical Professionals' through their education, hard work, dedication and time. We support the investigation and the judicial process to ensure individuals found to have been involved in this scheme are held accountable."
 You can view the complete Code of Ethics for Nurses here.