A Return to Normandy to Mark D-Day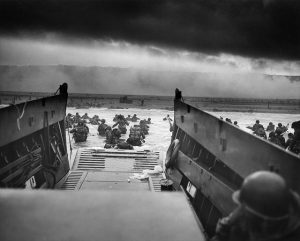 Former U.S. Army nurse Ellan Levitsky loved her service in a field hospital in Normandy just after the D-day landings, but will never forget the sound of young military men crying themselves to sleep at the 164th General Hospital on France's Atlantic coast.
Levitsky, in Normandy from the United States for the 75th anniversary of D-day on Thursday, turns 100 in December and her memory is sharp as a new pin.
She recalls being so cold in the winter of 1944-45 that she lit a fire in the wood stove of the nurses' tent using gin and set the canvas alight twice.
Another time, she was so fed up with tinned Army rations she visited a local farm and swapped her uniform shirt for a chicken…