N.J. Administers First COVID-19 Vaccine Dose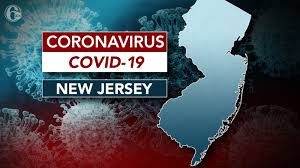 Two hundred and two days after the state reported its first case, Maritza Beniquez, an emergency room nurse at University Hospital in Newark, became the first person in New Jersey to receive a vaccine for the coronavirus.
Beniquez received a dose of Pfizer's COVID-19 vaccine at about 8:10 a.m. on Tuesday at University Hospital in the state's largest city, marking a crucial step toward a virus that has killed more than 17,000 New Jerseyans and crippled the economy.
Applause erupted from everybody around Beniquez after she was given the vaccine.
Beniquez, a mother of three and a grandmother of two, has been an ER nurse at the hospital for the last five years.
"Our ER is busy on a good day," she said. "When COVID came, it was our worst days. It was our worst nightmare…It was like watching a tornado or a hurricane."
Numerous other health care workers at University Hospital and five other hospitals across the Garden State were also expected to receive doses Tuesday.
Gov. Phil Murphy was on hand for the historic moment at University Hospital's COVID-19 Vaccine Clinic at Rutgers New Jersey Medical School.
"It was an incredible thrill to witness these vaccinations," he said. "We know this is not the end, but we know we are witnessing at least the beginning of the end."
New Jersey will receive 76,050 doses of the vaccine in its first batch by the end of the week, with about 54,000 going to hospitals and 54,000 to long-term care facilities, officials said. The state will receive another 86,000 next week and will get a third batch before the end of December, officials said.