2021 Nursing Trends, Salary Survey Results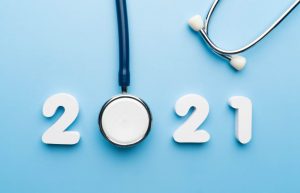 American Nurse Journal's fifth annual Nursing Trends and Salary Survey offers a mixed bag of results pertinent to the present and future of the nursing profession. Recruiting challenges top the list of potential concerns, but as we begin to emerge from the COVID-19 pandemic, job satisfaction rates within the profession remain steady.
Despite the most challenging working conditions in our lifetimes, 80% of the 4,517 nurses who replied to our survey indicated they would choose nursing as their profession again. That's down slightly from last year's figure of 85% but aligns with a Conference Board Survey that found job satisfaction reached a 20-year high in 2020 despite the pandemic.
Survey headlines
Almost 71% of nurse manager respondents reported an increase in open positions over the year.
Similarly, 76% indicated recruitment has become a greater challenge in the past 12 months.
More than half (56%) of respondents indicated an increase in pay in the past year, with less than 9% indicating that their pay decreased.
Workplace bullying remains an issue, with 57% of nurses indicating they've witnessed bullying or been a victim over the past 2 years.
Salary remains the most important single factor in a job, as 65% answered that they could be persuaded to leave their current employer with a higher-paying offer; 74% of respondents said salary was one of the three most important aspects of their nursing careers.
The average age of a nurse replying to the survey is 53 years old.
Recruitment challenges
Reflecting current news, survey results indicate that the profession has entered a challenging period in terms of nurse recruitment and retention. Among nurse manager respondents, 71% report that the number of open positions has increased over the past 12 months (up from only 45% in 2020); 72% cite an increase in RN turnover as a challenge (up from 50% in 2020).
Compounding the issue is an increase in difficulty recruiting new RNs, which 76% of nurse managers cited as a growing problem in the past year. We asked about the role of the COVID-19 pandemic in staffing, and it's clearly a contributing factor, with 73% reporting an increase in staff shortages.