2017 NJSNA/IFN Convention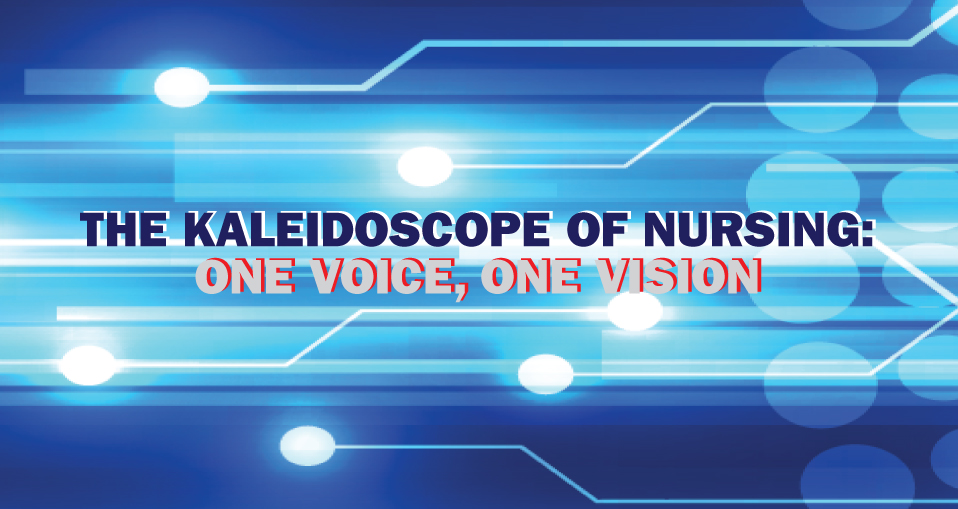 Welcome to the New Jersey State Nurses Association (NJSNA) and the Institute for Nursing (IFN) Annual Convention. The diversity of nursing roles allows us to make a difference in the world. Together we can meet the demands of health care with a common goal that enhances the future of nursing. Every nurse has the opportunity to make a positive impact on the profession through day-to-day advocacy for nurses and the nursing profession.
Poster Session Contest:
First Place
Faculty and Student Incivility in Undergraduate Nursing Education
Latoya Rawlins, DNP, RN-BC, CNE, Assistant Clinical Professor, Rutgers State University
Second Place
Night Shift Councils: Night Shift Nurses Embrace Shared Governance
Dorota Winks, BSN, RN, CEN and Agatha Kokonya, MSN, RN, Staff Nurse, Hackensack Meridian Health-Southern Ocean Medical Center
Third Place
It Takes a Real Man to be a Nurse
Gerard Muench, RN, MPA, NRP, Director of Pre-Hospital Services, Trinitas Regional Medical Center
Essential links:
CDC Infection Control Electronic Evaluation
Go to link: http://www.surveymonkey.com/r/GHXV353
CDC Infection Control Certificate
Go to link: CDC Infection Control Certificate
2017 Convention Continuing Nursing Education Evaluation
Go to link: http://www.surveymonkey.com/r/GZ3CFND
2017 Convention Continuing Nursing Education Certificate
Go to link: Education Certificate
We hosted our 115th convention "The Kaleidoscope of Nursing: One Voice, One Vision" at Bally's Casino and Resort in Atlantic City on October 10-12, 2017. Our conference brought together nurse leaders, direct care nurses, educators, advanced practice nurses, and so many more from around the state. Everyone came with a goal to improve nursing and patient care throughout New Jersey and the tri-state area. Nurses were excited to be key leaders in the crucial design and implementation for health care in the future.
Convention highlights included:
Convention kick-off was a special evening education program on Infection Control presented by Christine Filippone, DNP, MSN, BSN, ANP, CIC, that is open to all attendees as part of our partnership with the CDC. Dr. Filippone is director of epidemiology/infection control and an adult nurse practitioner at Community Medical Center and the Ocean County Health Department. She holds a Doctorate of Nursing Practice, a Master's in Nursing and is currently completing her PhD in nursing education and leadership. Link for handout: NJSNA-ANA – CDC Program.
Dennis Sherrod, EdD, RN, professor and Forsyth Medical Center Endowed Chair of Recruitment & Retention, our keynote speaker, discussed how to create a healthy nurse workplace on Wednesday morning. Nurses need to be equipped with strategies for healthy personal habits and workplaces. Dr. Sherrod will identify these strategies to assist nurses in creating a healthy work place. Link for handout: Creating Healthy Nurse Workplace.
Benjamin Evans, DD, DNP, APN, our first male President, provided an update on current issues at NJSNA's opening business meeting on Wednesday, followed by a host of educational activities that will cover the importance of vaccinations, how nursing education is evolving in its articulation and methodologies of pedagogy and a Board of Nursing update.
William Lorman, JD, PhD, MSN, PMHNP-BC, CARN-AP, spoke about opioid addictions Thursday morning. The current opioid epidemic has become the worst drug crisis in American history and becoming one of the major causes of death. Dr. Lorman will discuss the risk factors for opioid addiction and show statistics as it relates to opioid deaths and identify treatment strategies for opioid use. Link for handout: Mid-morning – Opioid Addiction.
After lunch, Andrew Appello, MSOM, L.Ac., RH (AHG), BSN, RN, discussed how nurses must be able to communicate with LGBT clients in a way that will remove conscious and unconscious bias and demonstrate patient-centered culturally competent care. Link for handout: LGBTQIA Health. Leo-Felix M. Jurado, PhD, RN, NE-BC, APN, CNE, FAAN will identify the barriers in attracting and retaining men in the nursing profession. Link for handout: Facilitators and Barriers. Martin Manno, PhD, RN, ACNS-BC, will speak on the lack of knowledge regarding role transition of new registered nurses.
This year's Health Care Plenary session focused on the Congress on Policy and Practice. Link for handout: Health Care Plenary Session – COPP.
These are just a few of the exciting speakers we had lined up. Dr. Evans hosted a welcome reception and a comedy show with comedian Elaine Lundberg. There was also be Zumba sessions as part of the Healthy Nurse Healthy Nation initiative, poster sessions and exhibit hall.
Thank you to our 2017 Tote Bag Sponsor: Rutgers, The State University of New Jersey, School of Nursing.
All Convention Handouts:
A-1 – Adult Community Health
B-1 – LGBTQIA Health
B-2 – Substance Use Abuse
B-3 – Facilitators and Barriers
C-1 – Nursing and Social Media
Health Care Plenary Session – COPP
KEYNOTE – Creating Healthy Nurse Workplace
Mid-morning – Opioid Addiction