What About Flu Season 2021?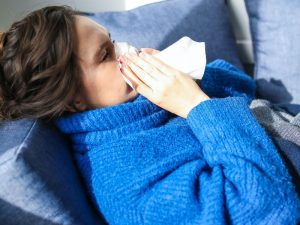 Flu season has officially begun, and the American Nurses Association (ANA) does not want it to be forgotten.
"The flu vaccine is one of our best defenses to prevent transmission of influenza this fall," said ANA President Ernest J. Grant, Ph.D., RN, FAAN. "Getting the flu vaccine is especially critical for people with compromised immune systems, as the flu can lead to hospitalization and even death.
There are numerous flu vaccines available to the general public, all of which are covered by private and public insurance. Those without insurance can often get a low-cost or even no-cost flu vaccine at major pharmacies. The availability of specific types will vary based on location and population needs.
The four most common flu shots this year are:
Standard dose flu shots. An inactivated influenza vaccine is given via intramuscular injection.
High-dose shots for people 65 years and older.
Shots made with flu virus grown in cell culture. No eggs are involved in the production of this vaccine.
Live attenuated influenza vaccine. A vaccine made with an attenuated live virus that is given by a nasal spray vaccine.
The CDC has a complete breakdown of all the flu vaccinations available in the United States for the 2021-2022 flu season.
It's important to note that the flu vaccine will not prevent COVID-19 or decrease the symptoms associated with COVID-19. Additionally, getting the flu vaccine will not cause COVID-19 or increase the likelihood of contracting COVID-19.
Initially, it was recommended that individuals that receive the COVID vaccine don't receive the flu vaccine on the same day; however, new studies published by the CDC state that the COVID vaccine may be administered without regard to the timing of other vaccines.