Webinar Addresses Childhood Trauma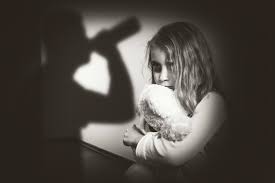 The opioid epidemic and the COVID-19 pandemic continue exposing children to trauma that could affect their overall well-being, and potentially lead to drug use and depression. Please join representatives of the New Jersey Attorney General's Division of Criminal Justice, the Drug Enforcement Administration (DEA) and an expert in pediatrics as they showcase a new program that promotes partnerships and collaboration between law enforcement and schools to provide a safe environment for children and address traumatic events.
The webinar, titled "Childhood Trauma: What Are We Seeing? What Can We Do to Prevent Substance Use & Abuse?" will focus on the Handle With Care Program, which was pioneered by the DEA, and will be applied in all school districts in accordance with New Jersey Attorney General Gurbir Grewal's directive released earlier this month.
The diverse panel of experts includes: Dr. Beth Pletcher, Associate Professor of Pediatrics and Medicine at Rutgers New Jersey Medical School; Assistant Special Agent in Charge Christopher Jakim of DEA's New Jersey Division; and New Jersey Deputy Attorney General Sara Quigley.
This conference and all previous sessions will be recorded and available to all on the Knock Out Opioid Abuse website.