Views on Nurse Supply and Demand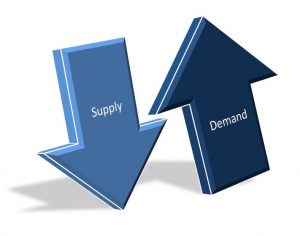 Are you experiencing a nursing shortage at your organization? Are you flush with job candidates or is it a struggle to fill open nursing positions? Are new graduates beating down the door while experienced nurses become harder and harder to come by?
Some nursing workforce projections predict a balance of nurse supply and demand, but nurse leaders still report challenges finding RNs to fill open positions.
Here's why…
While the number of nurses needed to fill open positions seems to match up, there is more to nurse supply and demand than just numbers. Variables like geographic location, desired candidate skill sets and experience and education requirements influence whether CNOs are able to find the right nurses for open positions.