U.S. Ethics Ratings Rise for Nurses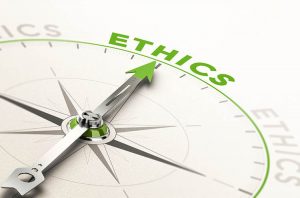 At the end of a year when medical workers have braved exposure to the coronavirus to provide lifesaving care, Americans have become more likely to laud the honesty and ethics of nurses, medical doctors and pharmacists. Still, nurses remain the undisputed leader, as they have been for nearly two decades.
Nurses earn a record 89% very high/high score for their honesty and ethics this year, four percentage points greater than their prior high, last recorded in 2019.
Medical doctors' rating has improved even more in the past year, rising 12 points to 77% and exceeding the previous high of 70% found in 2011 and 2012.
Pharmacists' honesty and ethics rating is up seven points to 71%. While not their highest rating, it is the highest since 2012, when 75% rated them this positively.
Percentages of Americans rating pharmacists, medical doctors and nurses as having very high or high honesty and ethical standards since 1999. Currently, 89% rate nurses, 77% medical doctors and 71% pharmacists very high or high in honesty.
The latest results are based on a Dec. 1-17, 2020 Gallup poll in which Americans were asked to rate the honesty and ethics of 15 different occupational groups as very high, high, average, low or very low. Gallup first conducted its Honesty and Ethics poll in 1976 and has updated it annually since 1990. A handful of professions have been on the list every year, while Gallup asks about others periodically.
Nurses have topped Gallup's Honesty and Ethics list in all but one year since they were added in 1999. The exception is 2001, when firefighters were measured on a one-time basis shortly after Sept. 11 and earned the highest score to date for any profession, 90%. Nurses fell one point shy of that mark this year.