To Reduce Hospital Staffing Shortages, Pennsylvania to Allow Out-Of-State Nurses to Practice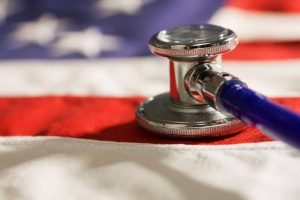 Nurses with multi-state licenses issued by 40 states will be able to practice in Pennsylvania this fall as part of an effort to address an ongoing workforce shortage, the Department of State said Tuesday.
Beginning Sept. 5, registered nurses and licensed-practical nurses from states that are part of the Nurse Licensure Compact will be able to work in Pennsylvania without needing to obtain a Pennsylvania license. The NLC allows RNs and LPNs licensed in one compact state to work in the others.
Previously, all nurses needed to obtain a license from the state's Board of Nursing to practice in Pennsylvania. That process can take several months, has left nurses exhausted and contributes to hospital staffing shortages.
New Jersey, Delaware, Maryland, Ohio and West Virginia are NLC members.
Though nurses from other NLC states can begin practicing in Pennsylvania early next month, nurses from Pennsylvania will not immediately be able to work in other states. Before the Board of Nursing can begin issuing multi-state licenses to Pennsylvania nurses, it must certify that it has performed FBI criminal background checks on its applicants, a process that requires FBI authorization. There is no timeline for when that will be completed.
"The Shapiro administration is committed to ensuring that Pennsylvanians can receive top-notch care from licensed, qualified health care professionals," Secretary of the Commonwealth Al Schmidt said. "By implementing this first phase of Pennsylvania's engagement in the NLC, we are expanding opportunities for patients and providing hospitals with access to an approved, vetted group of licensed RNs and LPNs."
Pennsylvania has been working to become an active NLC member since July 2021, when Gov. Tom Wolf signed legislation allowing the state to join the compact.
But the law lacked language that the U.S. Department of Justice and the FBI needed to conduct and submit criminal background checks, which has stalled its execution, the Morning Call reported. The delay led to frustration among out-of-state nurses that came to Pennsylvania without realizing they still needed to apply for state certification.
By joining the NLC, Pennsylvania seeks to increase the number of nurses working in the state, thereby improving health care.
A 2022 survey from the Hospital and Healthsystem Association of Pennsylvania found that 30% of registered nurse positions in direct care went unfilled, a 10% increase from 2019. Another report by the same organization found Pennsylvania could have a shortfall of 20,000 nurses by 2026.
This shortage has persisted since the COVID-19 pandemic, despite Pennsylvania having one of the largest concentrations of registered nurses in the country. Pennsylvania has about 100 nursing schools that graduate about 9,000 nurses per year.
A survey conducted earlier this year by AMN Healthcare Services, Inc. found that nearly one-third of nurses are considering leaving the profession in the aftermath of the COVID-19 pandemic. The bulk of the 18,000 nurses surveyed said they were seeking increased salaries or better working conditions to help manage their stress.
"It's critically important that we do everything we can to alleviate the hospital staffing crisis that is driving RNs from the bedside and imperiling patient care in every corner of our state," said Maureen May, president of the Pennsylvania Association of Staff Nurses and Allied Professionals. "By drawing more nurses to (Pennsylvania), the Nurse Licensure Compact will help ensure that, at this very critical time, our hospitals are amply staffed and that our nurses are able to give the care they want and have been trained to give."
In the wake of the COVID-19 pandemic, Pennsylvania waived some licensing requirements for health care providers, including nurses. Retired physicians, nurses and pharmacists could reactivate their licenses through the end of 2020 at no cost. In late 2021, the Federal Emergency Management Agency sent strike teams to the Pennsylvania hospitals hit hardest by COVID-19 to ease the strain on overburdened facilities.
In June, the Pennsylvania House passed the Patient Safety Act, which specifies the number of patients that can be cared for by one nurse in different health care settings. If it's passed by the Senate and signed into law by Shapiro, Pennsylvania would be among the first states to enact specific staffing-level requirements for nurses in hospitals.
Though some hospital leaders have opposed the bill, saying it will further exacerbate the nursing shortage, supporters like Linda Aiken, the director of the Center for Health Outcomes at the University of Pennsylvania, told the Inquirer that Pennsylvania's participation in the NLC will address that issue by bringing more nurses to the state.
(This story originally appeared PhillyVoice.)