Support Human Trafficking Victims with H.R. 6552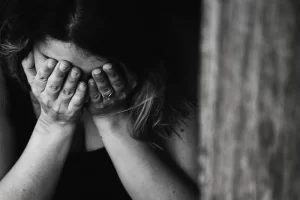 Human Trafficking remains a global threat and robs people of their rights and dignity.1 In the United States, hundreds of thousands of children are victimized every year and 99% are never identified.2  Of the 1% who are identified, few receive care.2 Sadly, over 80% of survivors end up being re-victimized if they do not have a safe place to go.2 In 2019, 11,500 cases were reported to the U.S. National Hotline with 247 identified cases in New Jersey.3 New Jersey (NJ) is considered particularly vulnerable to the proliferation of human trafficking (HT) due to its dense and diverse population.4 As a corridor state, NJ is one of the country's major point of entry with easy accessibility to the tri-state region by car, truck, train, boat, and plane.5
The Frederick Douglass Trafficking Victims Prevention and Protection Reauthorization Act
"The Frederick Douglass Trafficking Victims Prevention and Protection Reauthorization Act (TVPRA) Bill reauthorizes and enhances successful programs, strengthens laws, and adds accountability. The TVPRA Bill enhances programs such as grants to assist in the recognition of child trafficking by adding prevention of online trafficking of children through accessible, age-appropriate, trauma-informed approaches and scalable programs that use proven and tested best practices.
The Bill also strengthens laws to prevent, identify, and report child sex and labor trafficking. It further ensures that survivor employment and education programs offer wrap-around social services, case management, life skills training, and assistance with obtaining employment and higher education. Likewise, it strengthens Federal government accountability for survivor -informed policy through a ten-year extension of the U.S. Advisory Council on Human Trafficking and ensures competition in program to end modern slavery grant awards. The bill also includes new critical Domestic provisions, described below.
Domestic Provisions:
Public-private sector accountability in counter-trafficking efforts at U.S. federal government preferred places of accommodation (hotel and lodging).
$35 million for Housing Assistance Grants for Victims of Trafficking." 6
 Authors include:
Kari A. Mastro PhD, RN, NEA-BC
Umamaheswari Venugopal MSN, RN, CCRN-K
Francesca Nordin MSN, RN-C
Susan Weaver PhD, RN, CRNI®, NEA-BC
Kathleen Vnenchak MSN, RN, CNML
Brittany Dunn, MBA
COPP Chair: Stephanie Herr DNP, RN, EMT
ACTION REQUESTED:
Act today to support the passage of H.R. 6552, a bill that would reauthorize the Trafficking Victim Protection Act of 2000 and further the protection of trafficking victims, prevention of trafficking, and prosecution of those responsible for this crime.
First, sign the letter of support here and then please call or email your delegate and urge him or her to vote "YES" on H.R. 6552.
Your message can be as simple as: "Please vote 'yes' on R. 6552, the TVPRA Bill. It is essential to continue the federal support of trafficking victims."
​Or Send this letter to your Congressional member. Find your representative here.
S. Department of Justice. (2020, October 13).  Human trafficking?
https://www.justice.gov/humantrafficking