Suicides Among Nurses on the Rise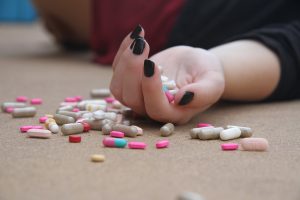 Nurses are more likely to take their own lives, a new study found.
Researchers from the University of California at San Diego recently conducted what they said is the first nationwide investigation into nurse suicides in more than 20 years. They found that both male and female nurses had higher rates of suicide than men and women in the United States.
For nurses, hardships on the job include working long hours because of nationwide worker shortages, plus dealing with physical and verbal abuse on the job.
Here's what the high rate of suicide among nurses tells us about the crisis facing one of the nation's most in-demand jobs…
Resources
September is National Suicide Prevention Awareness Month and September 8-14, 2019 marks National Suicide Prevention Week. If you or someone you know is in crisis, call The National Suicide Prevention Lifeline at 800-273-TALK (8255) or call 911 immediately.
The New Jersey Department of Health, Division of Mental Health and Addiction Services has compiled a Directory of Mental Health Services for those seeking help.
The National Alliance on Mental Illness New Jersey also has complete a resource guide to assist patients in finding the help they need.