Share Your COVID Pandemic Story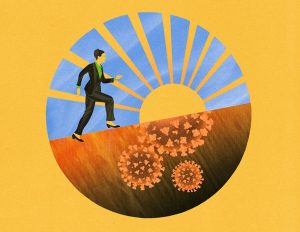 As we continue to face this pandemic together, the New Jersey YMCA State Alliance and the New Jersey Department of Health (NJDOH) have launched a new COVID-19 storytelling project called Community Conversations.
This project aims to elevate the unique and diverse voices of our New Jersey communities, with a special focus on amplifying the voices of residents who have been disproportionately impacted by COVID-19 or historically underrepresented.
So far, 200 New Jerseyans have shared their account of facing the many challenges brought by COVID-19: adjusting to virtual school or work, providing and accessing emergency and essential health care and other services, coping with isolation and experiencing the virus firsthand. We have also heard stories of hope, of how community members have come together to support each other through volunteering, distributing food and other essentials and sharing resources and important information. All of these stories will be archived in the New Jersey State Library.
You are invited to add your own voice to this collective story by sharing your personal account of the pandemic or the experience of your family or community. Tell us how you have navigated the COVID-19 pandemic, including your challenges and how you believe New Jersey should—and can—work to better support the needs of all residents.
Feel free to be creative in your expression. You can share your experiences through interviews, focus groups, social media dialogues, poetry, music, photographs and other storytelling activities.
All submissions are due by Feb. 1, 2021.
To learn more about the project and share your Community Conversations, visit the project website at njymca.org/communityconversations.
Participants who share their story and submission criteria will receive a $25 Visa gift card from the New Jersey YMCA State Alliance and NJDOH while supplies last.
I look forward to learning your story and engaging in this meaningful conversation.
My very best,
Tammy Snyder Murphy