School Nurses Brace for Frontlines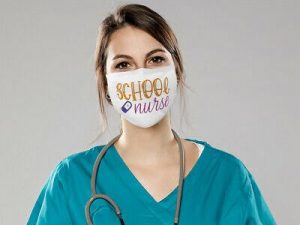 School nurses say vague guidelines, budget constraints and a lack of resources could create a "perfect storm" when schools reopen that could lead many students and staff members to become ill with the coronavirus.
"The combination of the lack of contact tracing infrastructure in schools, the delay in test results and the lack of community buy-in creates a public health perfect storm of outbreaks among our school communities throughout New Jersey," said Robin Cogan, a school nurse in the Camden City School District.
School nurses, often an afterthought for parents, have voiced their concerns about state and federal reopening guidelines, which have left many details up to overtaxed districts even as they encourage the reopening of buildings.
New Jersey's 577 public school districts will rely on school nurses more than ever, expecting them to shoulder responsibilities for contact tracing while still providing care for students.
Nurses' worries aren't so different from those of other medical professionals. Will they have enough personal protective equipment? Do they have space to isolate patients? Can they deploy efficient contact tracing if the virus breaks out in their school communities?