RWJ New Brunswick Nurses Vote to Strike, Reject Hospital's Settlement Offer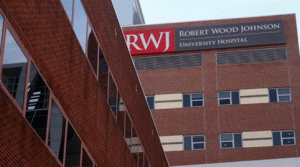 NEW BRUNSWICK – Nurses at Robert Wood Johnson University Hospital (RWJUH) have voted to authorize a strike after rejecting the hospital's latest proposal for a new contract.
On Tuesday, RWJUH management received a 10-day notice that a strike has been authorized. Both sides can continue to negotiate during that period.
The union and RWJUH were expected back at the bargaining table Tuesday morning.
The nurses, who are working on an expired contract, serve in the ICU and Emergency Room as well as other hospital units. According to the union, negotiations between the nurses and hospital over the past three months have failed.
According to United Steel Workers Local 4-200, the union that represents the hospital's 1,800 nurses, 80% of the union members cast votes on the contract which was rejected by 96% of the voters.
The level of staffing is the main issue in the contract talks, union representatives say. Every unit is affected by staffing, USW Local 4-200 Union President and RWJUH nurse Judy Danella said.
"I am a bedside nurse," Danella said at a May rally at the Statehouse in Trenton. "And many times we've seen that the nurses are overloaded on patients. Patients are not getting the care that they need. And we just want to see that they put ratios in. Safe staffing needs to become a reality."
A 965-bed facility, trauma center and the flagship hospital of parent network RWJBarnabas Health, RWJUH cared for 3 million patients in 2022.
According to Danella, the staffing situation is "inadequate" and sometimes there are not enough staffers on duty to care for patients. Positions are often filled by newly graduated and temporary or travelling nurses known as "travelers."
According to the union, RWJUH spent $58 million on travelers which the union contends should go to the hospital's own nurses. More than 100 travelers continue working in the hospital, according to the union.
The nurses also are asking for a pay raise, retirement benefits − currently there are none − and a cap on medical insurance costs.
In response to the strike vote, RWJUH said the hospital has "continued to underscore its utmost respect and appreciation for our nurse colleagues."
"We value their service and dedication to this hospital and to our patients," a RWJUH statement said. "It is why we are extremely disappointed that the union leadership even proposed a strike and that a narrow majority of the nursing workforce now has voted to pursue that avenue, rejecting what we believe is a fair and equitable proposal. A strike is an extreme measure that serves no one's best interest, including the nurses themselves nor our patients."
RWJUH said nurses at the facility "already are the highest paid" in the state "at every level among their peers at comparable hospitals – even before the proposed increase offered in this contract renewal."
"To further our commitment to our nursing staff, RWJUH has put forth a generous package that ensures our nurses remain at the top for years to come," the statement said. "On average our wage proposal is 14% higher than the average published rates for similar New Jersey hospitals."
RWJUH said the hospital is addressing criticism of the staffing levels by budgeting for more than 100 additional full-time registered nurses and hiring more than 600 registered nurses since 2022.
The hospital has also proposed a Collaborative Staffing & Practice Council of five union members and five managers to address staffing concerns.
"Throughout this process, Robert Wood Johnson University Hospital has been committed to negotiating transparently and in good faith with the goal of reaching a fair and equitable resolution as quickly as possible," the statement said. "We hope that the union will come back to the negotiating table and do the same in order to avert such a disruptive action."
(This story originally appeared in MyCentralJersey.)