Pennsylvania Enacts NLC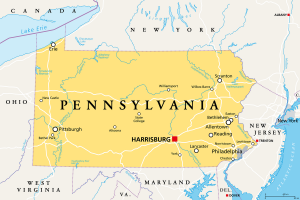 In the last year, the Nurse Licensure Compact (NLC) has experienced extraordinary growth and change. With the NLC's current state of evolution, the compact is becoming ever more vital to nurses and those who employ them.
A long-time proponent of the NLC, Pennsylvania state Sen. Lisa Boscola was the primary sponsor of legislation that led to the Pennsylvania recently becoming the 37th jurisdiction to enact the NLC.
"By not being a part of the nurse compact, Pennsylvania has frankly been at a disadvantage," says Boscola. "Joining the compact is going to benefit Pennsylvania nurses, hospitals and health systems, physicians, nursing homes, home health care services and, above all, patients."
While this news is cause for celebration, there is still work to do. With the continued adoption of telehealth and the likelihood of future crises and natural disasters, leaders in noncompact states must decide if now is the time to join with the majority of states that have moved to a modern licensure model which is aligned with today's health care delivery system focused on patient needs.
Pennsylvania nurse Suzanne Kunze, RN, CCM, MBA, is hopeful that more states join. "God forbid we go through another pandemic or there's another issue," says Kunze. There are a lot of nurses out there and there are a lot of things you can do with your nursing license if it is recognized. If we are held back, it limits our ability to do what we were put on earth to do."
For more information about the NLC, visit www.nlc.gov.