Opinion: Invest In Nurses To Transform Health Systems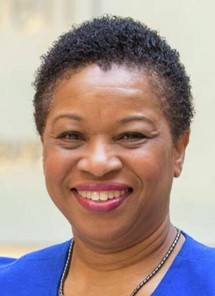 The last few years have been challenging, resulting in many nurses leaving the field and reporting burn out. These trends have hospital leadership and policymakers scrambling to develop solutions to curb the nursing shortage. Without a nursing workforce, the health system as we know it could not exist.
But nurses have the solutions — if you just listen.
Nurses spend more time with patients than anyone else on care teams. The relationships and insight they gain while caring for others are unparalleled, and they fully experience and understand what works well in a health setting and what does not. This knowledge has allowed for rapid transformation. Nurses displayed this during the pandemic when their voices and creativity led to new practices, standards and new approaches to problem solving. Listening to and empowering nurses to lead are crucial steps to health system transformation.
Where I grew up in Jamaica, nurses were revered for their leadership and lifesaving work they performed in their communities — from delivering babies as trusted midwives to running local health clinics. Witnessing all this, I knew early in life that I wanted to become one of these amazing people. All along my nursing journey from staff nurse to leadership in my 30 years at Yale New Haven Hospital (YNHH), I have been involved in and seen the outcomes that result when nurses are engaged in innovation and transformation. These experiences serve as the foundation for understanding the importance of listening to and empowering nurses.
Much has changed over the past three decades in the field of nursing, but the core of the profession holds strong. Nurses choose this career to help people and save lives. They always have been highly skilled, highly educated health professionals, and pioneers in shaping the practice of nursing. And while health technology and science behind the profession have evolved, nurses remain irreplaceable members of care teams. It's part of the way nurses are trained — to be sophisticated thinkers and problem-solvers.
Nurses are creative, innovative, and natural problem solvers. They know how to generate new ideas and new ways of doing things. At YNHH, I've seen first-hand how the ideas of nurses have improved health outcomes, prevented harm, improved workflows, eliminated redundancy, and created new ways of caring for patients as well as delivering care. The Nursing Research and Evidence-Based Practice Committee at YNHH guides nurse-led teams on projects positively affecting nursing practice. This is just once piece of evidence of the value YNHH places on nurse-led ideas. Engaging in research leads to new knowledge that can impact care and practice at the local and national levels and we encourage that work.
We invest in our nurses at YNHH through a Nursing Professional Governance, empowering nurses to make decisions about their practice, drive changes, and find new solutions for problems they identify. We also provide nurses with forums to disseminate their work, locally and nationally, and to attend conferences so they can bring back the knowledge they gain to improve practice and care.
In response to a question posed to a group of clinical nurses through the Digestive Health Council qualitative survey, about why we should invest in innovation for nurses, one staff nurse stated, "Nursing is and always will be at the forefront of patient care. We have survived many healthcare changes over the course of the profession's centuries of existence, and we are resilient. Even so, nurses need support, just as we all do."
Another way hospital leaders can invest in nurses is through grant opportunities focused on nurse-led innovation. One example is the Reimagining Nursing Initiative led by the American Nurses Foundation. Last year the Initiative granted $14 million to 10 bold projects designed and led by nurses. From developing on-demand services giving nurses the freedom to work when and where they want, to engaging students in virtual and extended reality that better prepare them for real world situations, to creating payment pathways to better fund community nursing, these nurse teams now have the support needed to test their ideas and lead the change they want to see in their profession.
I encourage my fellow hospital leaders to continue to invest in nurses by listening to their ideas, and partnering with them on developing solutions that will improve their workplaces so nurses can do what they do best: provide the best care possible for patients.
Ena Williams, PhD, MBA, MSM, BSN, RN, CENP, currently serves as chief nursing officer at Yale New Haven Hospital (YNHH), a 1,541-bed ANCC Magnet designated, level I trauma, academic medical center, and sits on the Board of Trustees of the American Nurses Foundation. She serves as the executive sponsor for the Nursing Leadership Academy in collaboration with the Yale School of Management, and co-chair of the hospital DEI Council. 
(This story originally appeared in the Connecticut Post.)