Oncology Camps Teach Different Aspect of Care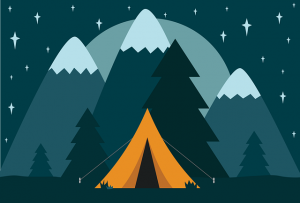 It's a beautiful day at Happiness Is Camping (HIC), a free residential summer camp for children with cancer and their siblings, held in Hardwick, New Jersey. Children are laughing as they splash in the swimming pool and a rousing game of beach volleyball is being played nearby.
Laura San Miguel, RN, PNP, who serves as the camp's full-time summer nurse, smiles watching the campers play. She remembers a comment made by the camp's longest non-nursing volunteer, a parent who lost a child to neuroblastoma and has battled stage IV breast cancer herself and who commutes from Florida each summer to volunteer. The mother put it best when she said, "Walt Disney was wrong, this is the happiest place on Earth," San Miguel said.
Sleepaway camps, such as HIC, are held across the country throughout the year, offering pediatric patients and their siblings a chance to enjoy recreational opportunities, make new friends and take a respite from hospitals and medical tests.
"HIC is a life-changing experience. The kids are amazing, and the gift of seeing the campers' resilience and joy, their camaraderie and support, is priceless," San Miguel says. "When I first started volunteering at camp…